A Market Place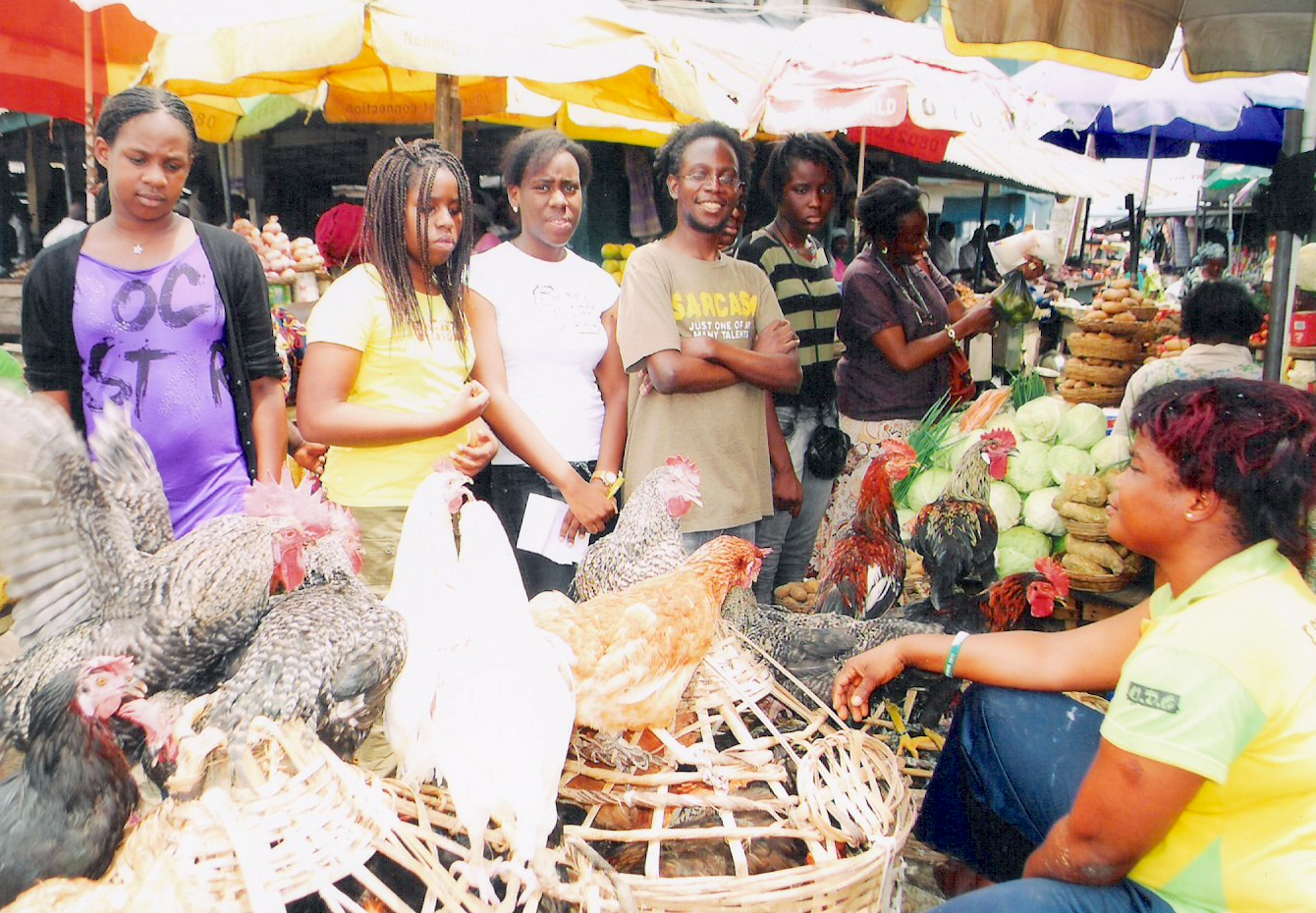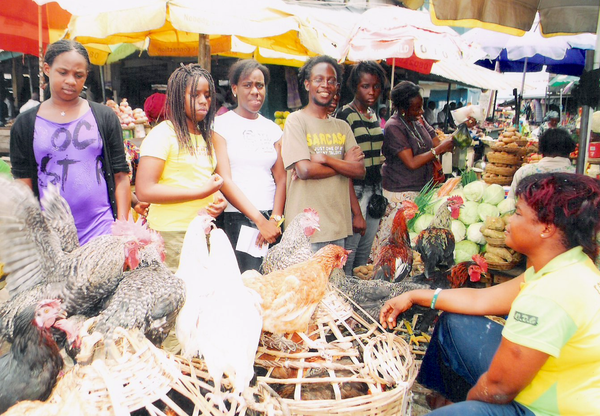 Although my first day wasn't actually the first day of class ('twas the second), it might as well have been. We introduced ourselves, the class was introduced to us... general first day activities took place. So I'm going to skip all that and just jump to the second.
On my second day, we went to Sandgrouse market on Lagos Island. You know, to buy the ingredients we would be cooking with. Did I say ingredients? I meant corpses. Because outside of the plant-life and snails which were gasp alive! the rest of our ingredients were dead fish, dead cow, dead goat, dead crab... dead... things!
Now I had been to Sandgrouse before and I expected what I met. As for the girls, I think Sandgrouse is their new depiction of hell. They hated the air, the land, the puddles, the live animals, and oh my did they hate the dead ones!
Our journey in the market essentially took us from places of the least disgust, to those of the most and where I started out maintaining a safe distance from these young girls, I ended up with a few clinging to me for dear life!
From buying Ugwu, Tete, and Okro, (vegetables) a few metres from the street, to grinding dried yams into elubo with a visible escape route, then carrying a goat head, studying the heart of a cow, and learning the gruesome truth behind shaki with no escape whatsoever from the sights, sounds, and smells of the busy market, it is no surprise that my JJC harem was more than ready to go home when the time came.
Comments like "...it is only in Nigeria that markets can smell like this!" and "I am going to catch a disease!" had me laughing for the majority of the day. But the funniest thing about it all was that these selfsame girls will one day be women patronising Sandgrouse just as my mother was once a girl who said "I have never seen such a horrible place in all my life!" 😀