Comic Bandit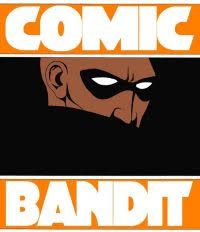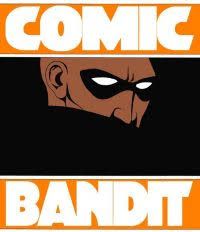 In a serendipitous coincidence of fate (in other words, luckily), soon after writing the article on Jigida Comics, I received two actual Nigerian comics in the mail. They were a belated birthday present from my mother.
The 2 comics, Taboo & Uhuru, are both published by Comic Bandit Press: a new independent Nigerian publishing company. I haven't finished reading Taboo yet, but I have read Uhuru. The print quality is superb in the both of them, and the art certainly rivals anything you would find here in the U.S.
So it's good to see that not only are Nigerian comics starting to surface on the web, but they are also resurfacing in print within the country!
There's something to be said for a cast of all black characters in a comic. Somehow, one can identify with them more. So if my post last month on Jigida wet your appetite, these here are publicly available for purchase both in Nigeria, and on the world wide web. Surely, you have no reason to abstain.
From the price tag on my copies, I can tell you that each comic goes for a very reasonable price of $4 (U.S), or N600 (Ng). The CB Press website has a list of online retailers (including amazon.com) where you can purchase your copies. So go ahead, buy a bunch, support the arts, and become a
comic bandit!
A quick search on Amazon reveals that the comics are indeed available... for an even cheaper price of $3