Farewell Kunle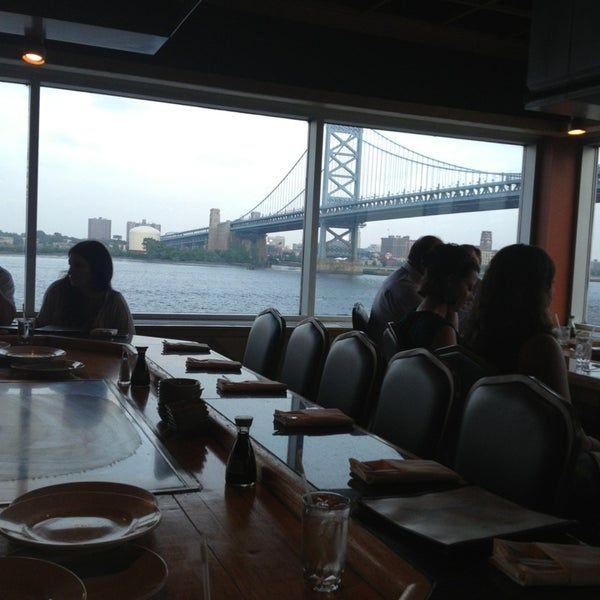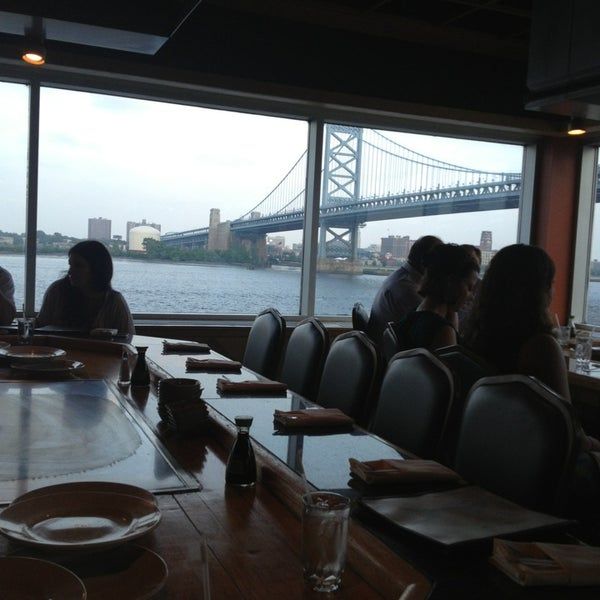 My friend Kunle Anifowose, landed a job in Chicago earlier this month. So his cousin decided to throw him a farewell dinner before he left. It was at Hibachi Japanese Steakhouse & Sushi Bar on Penn's landing in Philadelphia. Pictured below is a shot of him being serenaded by the singer of the night. However, the rest of this article is not about Kunle, how we became friends, or even how the farewell dinner went, but about the restaurant and how lovely it was.
As I said earlier Hibachi is located on Penn's Landing, which means it is right by the water. A fact which you might question as you find yourself walking to the elevator at the rear-end of the Dave&Busters car park in the same location.
But once you take the elevator upstairs, there will be no doubt in your mind as almost every window in the restuarant overlooks the water. In fact you might find yourself posing a different question: "Did I bring enough money?" because the interior decor of the restuarant speaks of class. Not to worry, you probably did.
Yet the real appeal of Hibachi Japanese Steakhouse lies not just in its location and reasonable prices, but in its Japanese Teppanyaki style of service (also known as Hibachi style). If you've never heard of Teppanyaki, it's the style where your food is cooked on a hot iron plate in front of you by the chef. A chef who also performs tricks using the food and utensils at his disposal.
Unfortunately I wasn't able to get any clear shots of our chef doing his tricks, but at least you get to see the food. We all had a really good time at the restaurant, and the first thing I did when I got home was to like it on Facebook. So farewell Kunle, it is thanks to you that I found out about Hibachi. I am thankful for the discovery as I am thankful for your new job. I wish you all the best, and good luck in Chi-town.