I Hate Getting Hurt, So I Put All My Skill Points Into Defense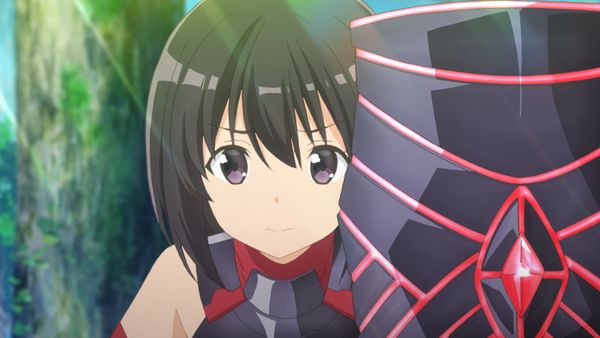 Itai no wa Iya nano de Bougyoryoku ni Kyokufuri Shitai to Omoimasu AKA I Hate Getting Hurt, So I Put All My Skill Points Into Defense, is my Anime Recommendation of the month.
I decided to recommend this anime, this month, because it is a nice, short, light, and fun anime to watch right now. At only 12 episodes, it's not going to take a ton of time to get through, and most importantly, the time you spend watching it will be totally enjoyable.
The story follows the gameplay of a young girl (Kaede Honjou), as she is introduced to, and learns to play a new Virtual Reality Massively Multiplayer Online Game (VRMMO) called New World Online. Being a newbie to games like NWO, when making her character - whom she names Maple - she initially makes the unusual choice of putting all her skill points into Defense (for fear of damage) rather than distributing them.
This leaves her character slow, and weak, but virtually indestructible. Soon, her indestructibleness begins to pay off in unexpected ways as it exposes her to unique opportunities to learn amazing skills - and these, combined with Maples happy go lucky nature, quickly help Maple make a name for herself and her friend in the game world.
Watching Maple steadily and somewhat unintentionally gain all sorts of prowess while making friends and a name for herself, is where the joy lies in this anime. It's not too heavy, not too light, just right for keeping your mind off the precarious situation in the world today.