The Cost of Living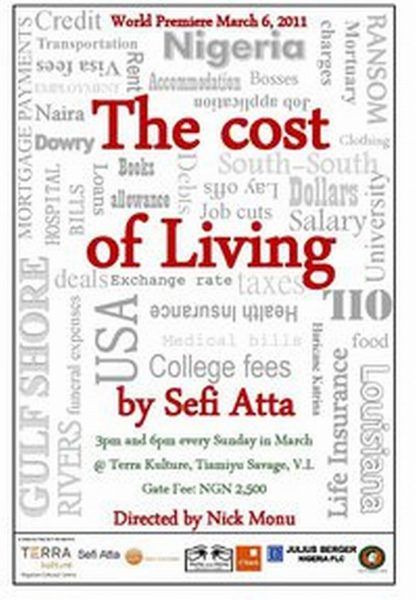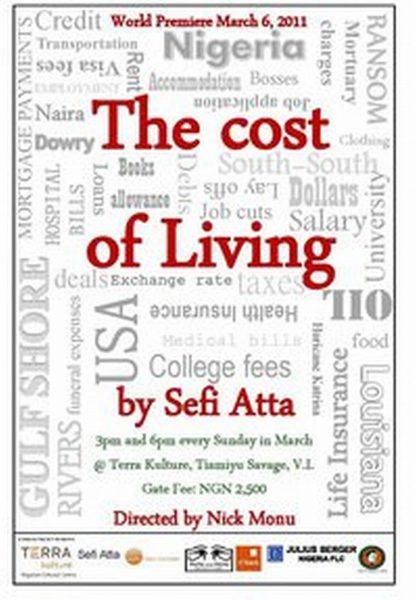 As at the National Theatre, I also got to see a couple of plays at Terra Kulture. The first of the plays that I had the pleasure of seeing is called The Cost of Living, by Sefi Atta.
The play is essentially a parody of the situation with kidnapping in the Niger Delta. In it, a stubborn Oyinbo (Caucasian) man in dire straits and working for an Oil Company is kidnapped by a pair of kidnappers. While one of the kidnappers negotiates with the Oil Company, the other watches over the man in captivity.
The setting is at the kidnappers hideout. Where the kidnapper sentry and the victim wait to hear the results of the negotiation. You watch as the kidnapper and victim engage in at first reluctant conversation and eventually become friendly - mutually understanding each other's circumstances.
While I wasn't a fan of the minimalist set, the dialogue between the 2 actors was hilarious and it drove home a few lessons:
The kidnappers exist with good reason even though kidnapping isn't the answer to their problems, and
Everyone (including expatriates working for oil companies) has their own problems to deal with in life.