Tokyo Magnitude 8.0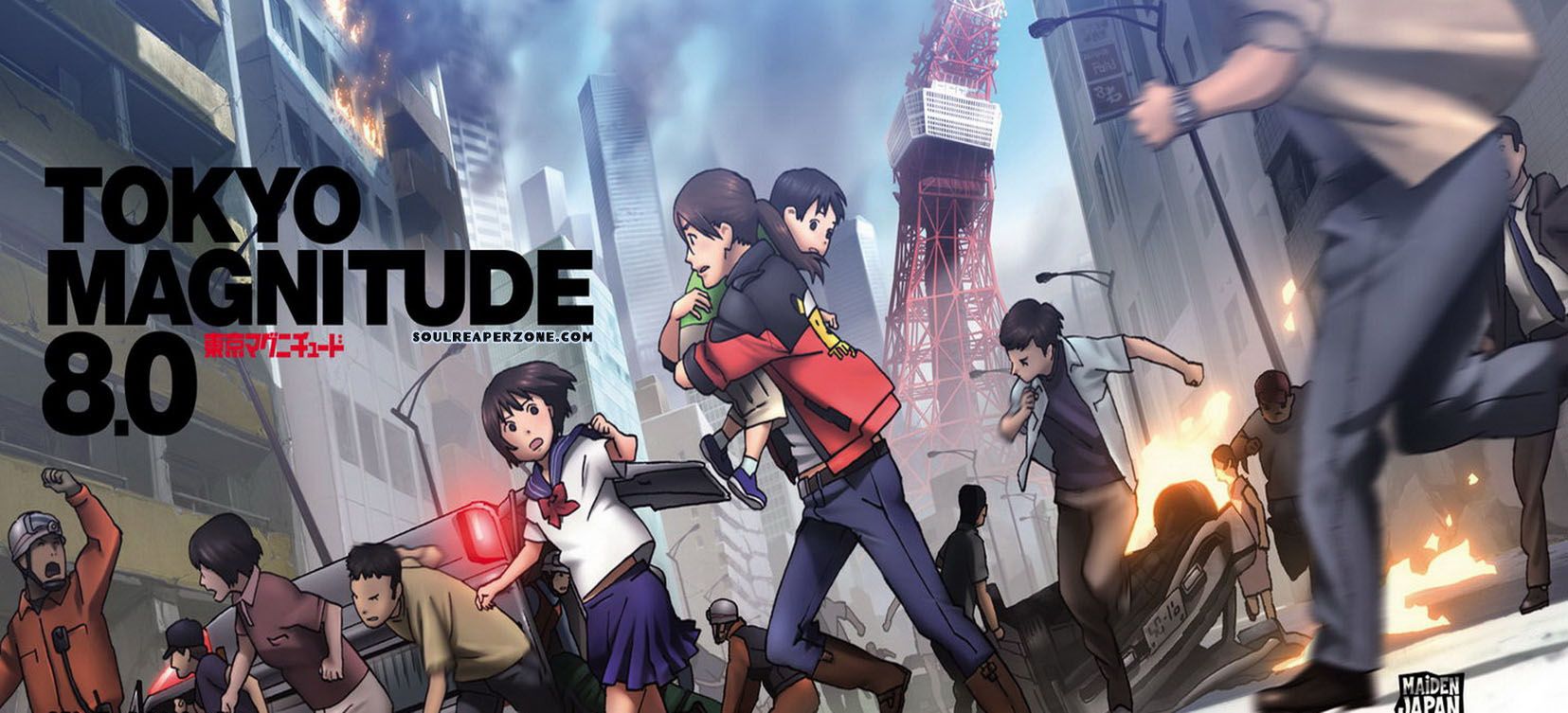 Oh! Before I go on I must talk about this anime series I watched some time ago. It occurred to me to mention this after my Pray for Japan piece.
Tokyo Magnitude is an anime series that tells the story of two children in Tokyo after the city is struck by an 8.0 magnitude earthquake. The siblings Mirai and Yuki and eventually also the single mother Mari who joins them, struggle through an utterly devastated Japanese capital in an effort to make it home.
Although the series is fiction, it is a true representation of what might happen if such an earthquake ever hit Tokyo in real life, and considering recent events in Japan, I think it is something you all should watch.
Having seen it, I am truly glad that Tokyo was not directly affected by the earthquake and tsunami in real life, and I believe I am that much more appreciative of what those who were affected must be going through. Watching it would give you at least one more reason to pray for Japan.
You can read more about Tokyo Magnitude at: http://en.wikipedia.org/wiki/Tokyo_Magnitude_8.0