Do It Yourself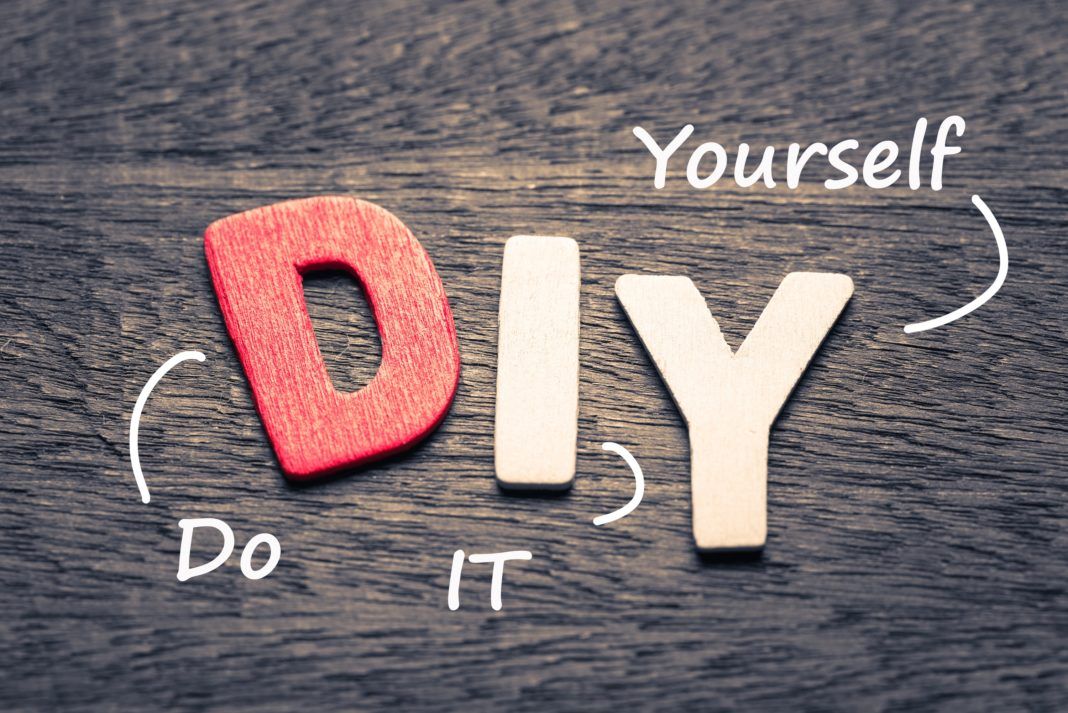 July's release of Red String articles are quite interesting. They talk about the many changes we go through in life as well as those things that can not change. So with that, I will add my own two cents. There have been a lot of changes in my life these last two months. I have found not just one but two jobs as well as moved into a new apartment with my boyfriend Mike. It has been hectic, but my jobs fit perfectly with my schedule. Not only do I have weekends off to spend with Mike, but some days a week, I have a few hours before work to spend alone, and he has a few hours alone to spend doing things like programming, and other computer things.
We moved into an amazing two bedroom apartment with a backyard and there is more square footage than my budget or time can fill. So I've had a few things in mind. While time is sometimes flexible, my take home pay remains generally the same at the end of each week. So I have to find a way to make my new home not only functional but beautiful. I always want things that they don't make in stores. Or I see something I would want if only it was just a little bit different. An extra foot or two wider, a different color. Sometimes it's perfect functionally but either plain or just plain boring. So I decided that instead of settling for less than perfect, everything in my home would be custom built.
Sounds like a great idea. Except, a few other problems come to mind. I can buy as many fancy tools from a hardware store as I want, but I am definitely not the handiest. Ideas are one thing, but execution is another. I am not a carpenter, and this isn't Nigeria, so I can't afford a carpenter. So, instead of making things from scratch, my new idea is to buy things and change them. I thought I was being quite ingenious, but as it turns out, real genius isn't handed out to just anybody. With my online search I found out that there is a whole world out there of people buying IKEA furniture and kits, throwing away the manual and making what they will out of what they have.
Check for yourself. Do a little research. There is a lot out there that you can do and feel proud of. You never know, your skills may extend beyond becoming a doctor, a lawyer, or even a scientist. you might have within you different persons that may know how to use a screwdriver, saw, sandpaper, bucket of paint and brush. Maybe even a needle and thread. You could find out that you're a genius and an inventor. Plus, if you invite some people it might even be fun. At the least, it may be relaxing.
Here's my latest project that I made in a few minutes, not including waiting for the stain to dry.
In case you can't tell, they are old saloon doors that I turned into earring holders. It keeps them organized, easier to find and I think it's kind of nice.