Hunter X Hunter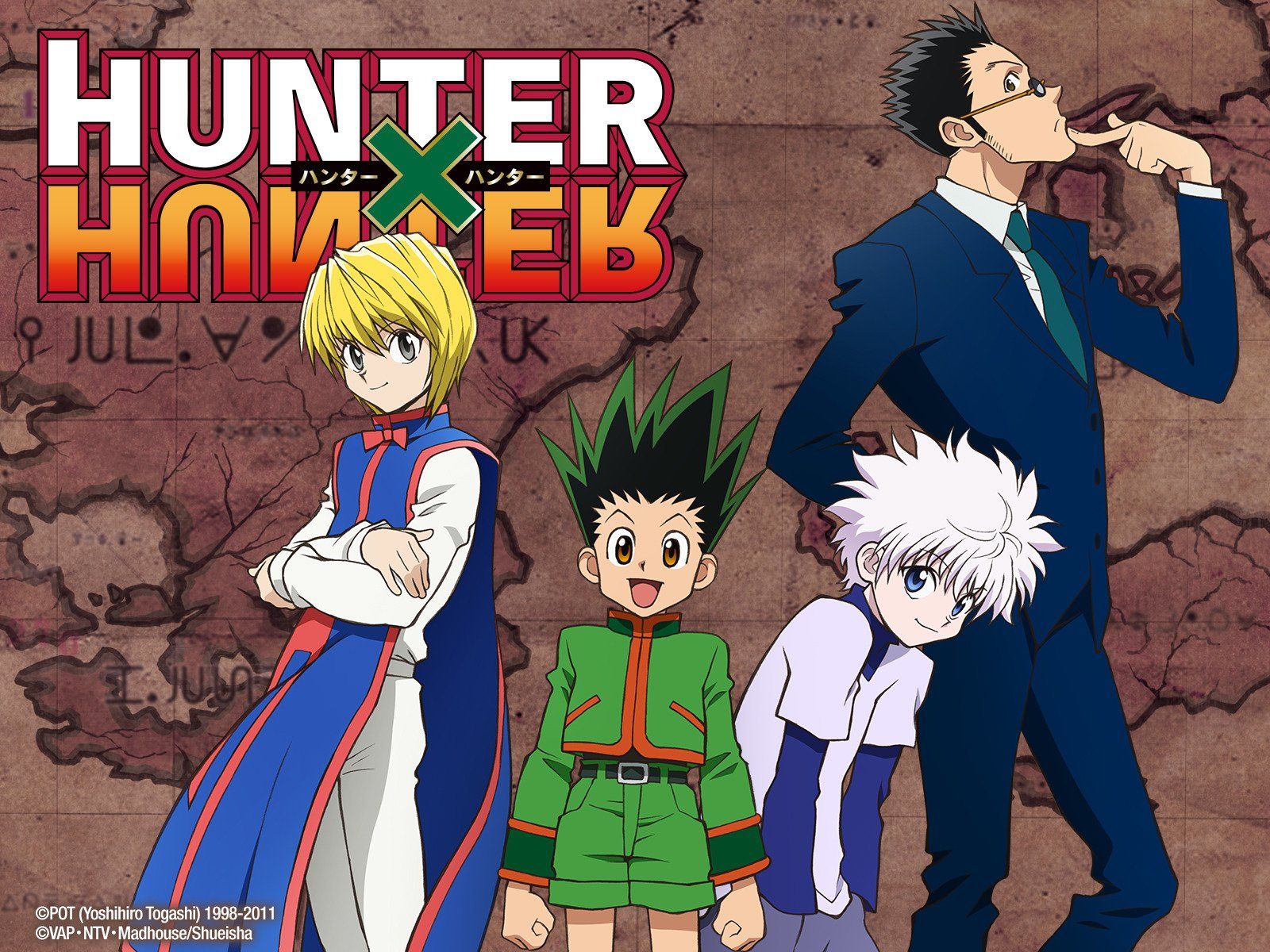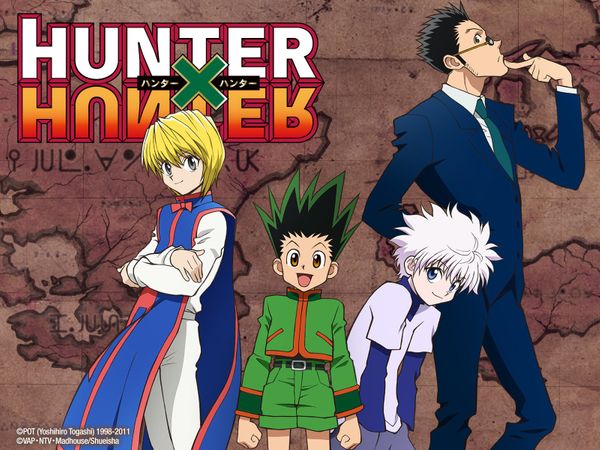 Coming a close second to Shingeki no Kyojin from last month, is Hunter X Hunter. Some of you may remember this anime from my list of all-time favourites where it currently holds 4th place. Well over the last 2 seasons, this anime has been remade, and resumed. But up until last month, it was still airing remastered old episodes.
Now however, we are in the new arc, and things are really heating up!
Hunter X Hunter follows the adventures of a young boy. Gon Freecs (the boy) is the son of a legendary hunter in a world where hunting is a prestigious and dangerous occupation with many perks. The term hunting as used here applies broadly: animal hunting, bargain hunting, people hunting... Hunters come in various shapes and sizes. Yet Gon's father is a man who stands amongst the best in several categories.
As Gon decides to follow in his father's footsteps, we watch him grow and gain near superhuman skill while making a few powerful & unlikely friends. Like One Piece, the #2 on my all-time favourite list, this anime may seem deceptively childish at first, until you begin to see the characters develop.
With about 75 episodes aired before this month, Hunter X Hunter is sure to keep me (and you), entertained for a while.
Here's a free guest pass to get you started watching your first episode on Crunchyroll.
Anime of the Month
Arata the Legend
Hataraku Maou-sama
Henneko
Hunter X Hunter
Mushibugyo
My Teen Romantic Comedy
Shingeki no Kyojin
Space Brothers
Suisei no Gargantia
To Aru Kagaku no Railgun S