Paris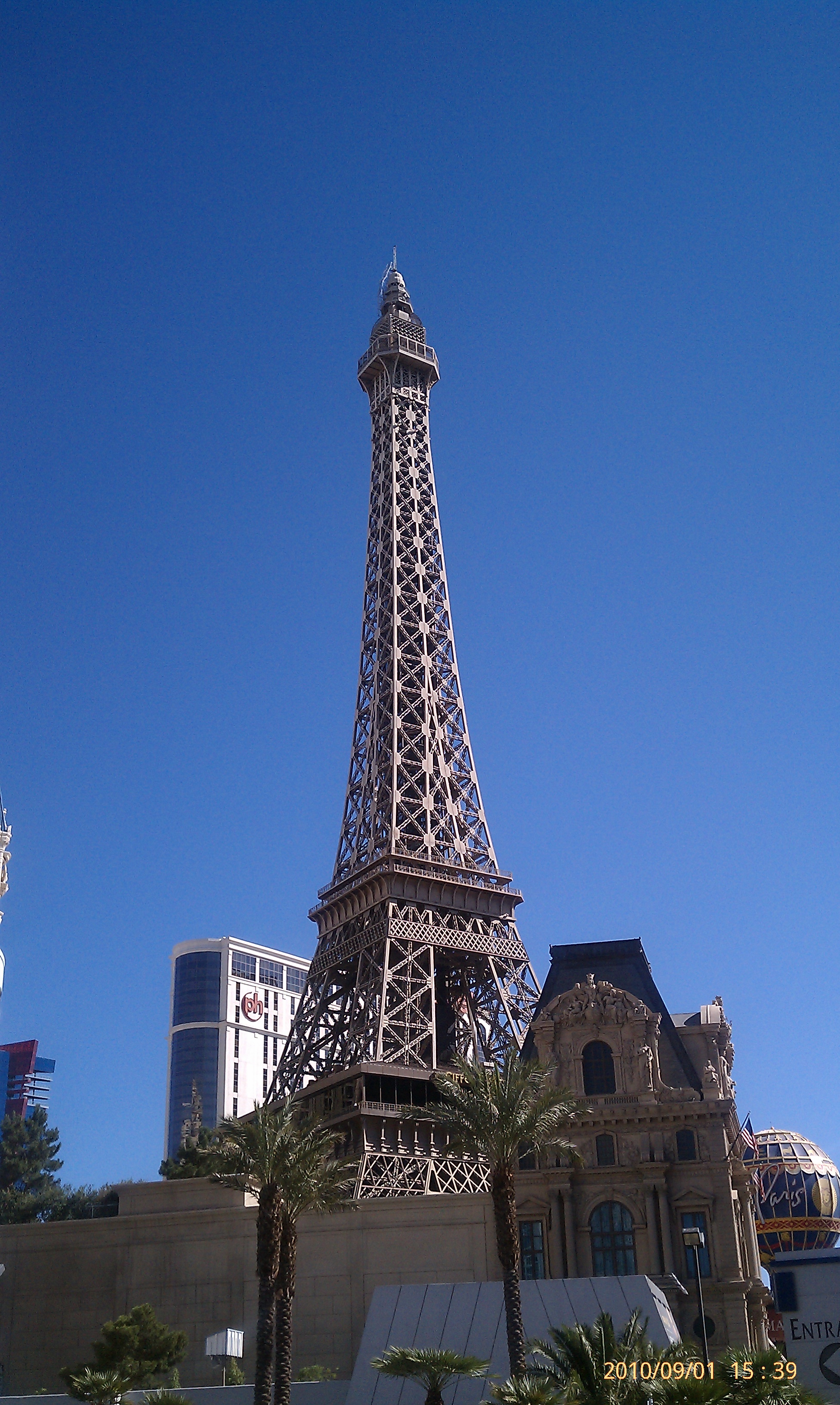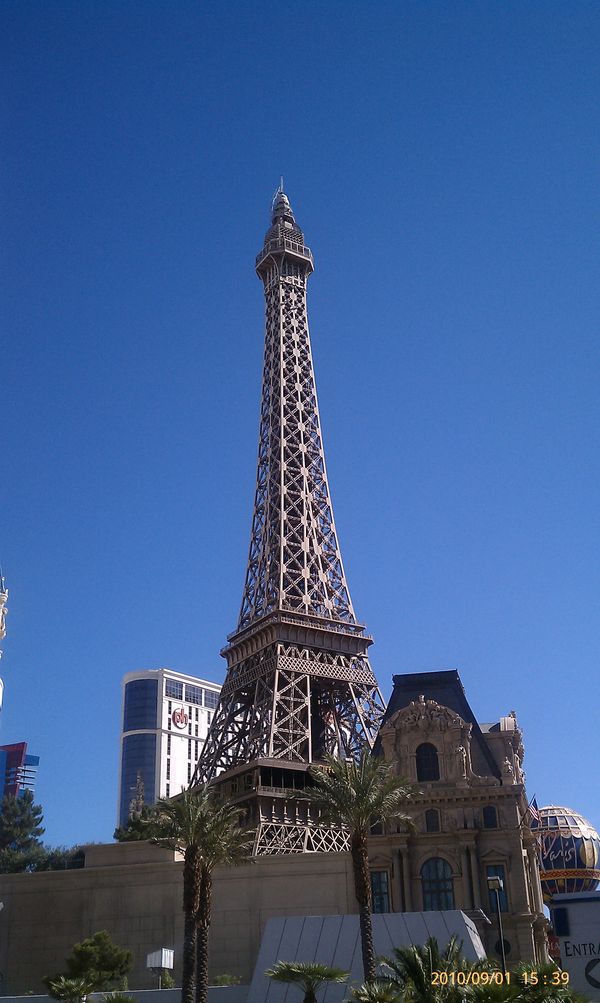 Paris like The Venetian is also a hotel modeled after a beautiful location (obviously). Its got an Eiffel tower - where there is a restaurant (much like windows around the world in the WTC) - and a great view of the city of Las Vegas at its pinnacle.
To tell you just how high the tower, the elevator ride to the top took about 5 minutes at high-speed. Still, even with the tower, the indoor cafes and the hotel, I was not nearly as blown away by Paris as by Venice. This is probably due to all the steel seen throughout Paris that seem to be parts of the Eiffel and thus spoiled the effect of the facade for me.
That said, I still think Paris is a hotel worth recommending. Given the intricacy of the casino floor and the rest, I can imagine that the rooms and everything else in the hotel are first-class. Again I will say that my opinion of Paris was ruined by having visited Venice first.
We didn't spend much time in Paris and we didn't do much other than navigate our way to the tower and ride to the top for the view. I did however, take a few pictures on the way there which should give a good idea of everything I've said so far about Paris.
One of the funny things we noticed while roaming around the city of Paris were the street signs. They certainly look very much like what you would expect and at first glance they read that way too... Until you notice that Le Front Desk is not French but rather English with a "Le" stuck before it.
To get to the tower elevators, one has to cross this little bridge lit by several European style lamps. In my opinion, this bridge itself was the most striking part of the whole hotel (pictured bottom row). The view from the top of the Eiffel would have been even more striking had we gone at night when Vegas lights up like a Christmas tree.
One more thing I will say, is that as you can see (in the top row), it is hard to be convinced that a roof is a sky when there are steel pillars holding it up. :/