The Duet, A Dramatisation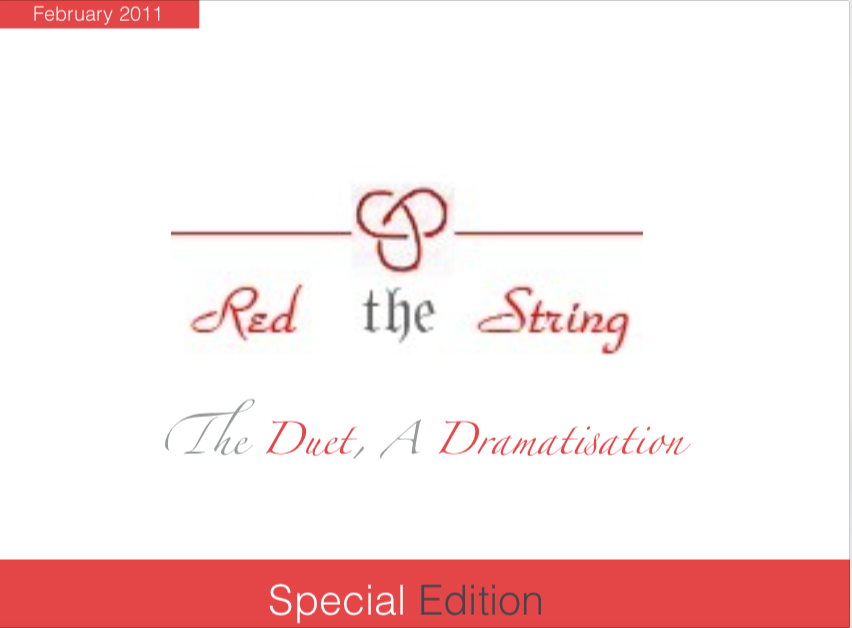 Hey Everyone!
It's been a long time coming and I know you've all been waiting - been seeing a steady stream of visitors ever since the duet was dramatised - and it's finally here. The Red String's special edition on the dramatisation of "The Duet."
It's our largest edition so far. The PDF file alone is about 50MB and although the pictures are on Dropbox, it looks like it will take forever for all the pictures to finish syncing. So you may not be able to see them all until I get back to the U.S (after March 20) where I'll have better upload speeds.
Stop by the blog and check it out or download the pdf now!