The Rehearsals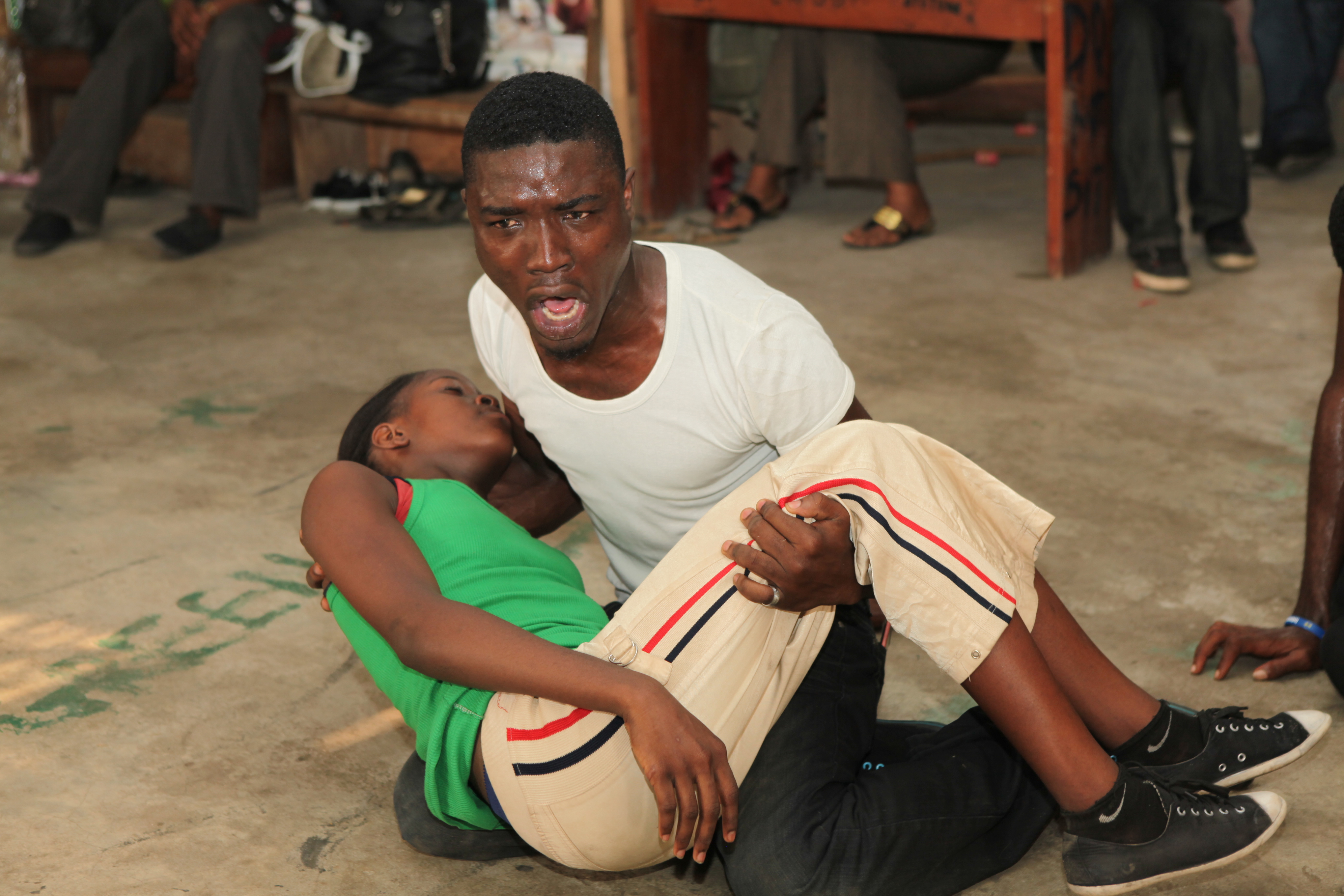 I wasn't a big player in the production of The Duet for the stage. In fact I wasn't much of a player at all as I was away in the U.S while all the hard work was being done. While I was told about the various challenges and the steady progress of the production by my mother, I simply could not imagine what either of our poems would be if performed, how such a performance would look, or even what merit there might be to having such a performance. So when my mother told me about how great it was and how her mind had been blown at the rehearsals, that didn't say much to me either.
So as you can imagine, when I arrived in Nigeria and was dragged taken by my mother to go and watch a rehearsal, I did not know what to expect. And when our journey took us into the heart of the ghettos of Bariga where bad roads and the shoddy looking apartments known as - Face Me I Face You - abound, I became a little concerned. So that by the time we arrived at our destination, a "Jakande School aptly named after the Lagos state governor who built a slew of sub-standard public schools - my hopes were left hanging by the singular thread that is my mother's credibility.
Yet when I saw what the cast & crew had to offer, I had to blink thrice. Once for the talent that was assembled in front of me, once for the impossibility of our circumstance, and once more to see our poems brought to life. It was Phenomenal! So to drive the point home as best I can, I will be talking about 4 exceptional pieces from each performance starting with these rehearsals.
Uncle Kolapo
I wrote this poem about my godfather - Mr. Kolapo Oyefeso - in 1999 soon after his death. At the age of 12, it was my own little attempt to cheer up my auntie Rosalie - his widow of 9 years of marriage. Uncle Kolapo was one of those rare godfathers you know, the ones who actually take the duty of being a godfather seriously? He visited often, we talked often, and we played often, and while his death didn't hit me as hard as it did the adults around me - the grief in the air was palpable as his sudden and unexpected death devastated the hearts of all who knew him. So I could not imagine the grief that my aunt must have experienced when those around me were in so much pain. This is how I came to write the poem that has come to be known as "Uncle Kolapo"
Now the performance of "Uncle Kolapo" was one of the most moving pieces in the whole repertoire. It involved an enactment of my uncle's death as he suffered an unexpected heart attack while starting his car one morning and the subsequent mourning of my aunt Rosalie. This is followed by the entry of Mr. Seun Ajayi playing me, as he recites the words of the poem in an attempt to console Ms. Happiness Onyeabor who plays the part of aunt Rosalie - to great effect if I might add.
Incidentally, the real Rosalie Oyefeso was in attendance at the rehearsals along with myself, my cousin, and my mother, and she just as I, was profoundly moved by the performance. While it did not bring her to tears, I am told it brought tears to the eyes of many of those who knew him when it was performed in full dress and to full effect at the MUSON centre.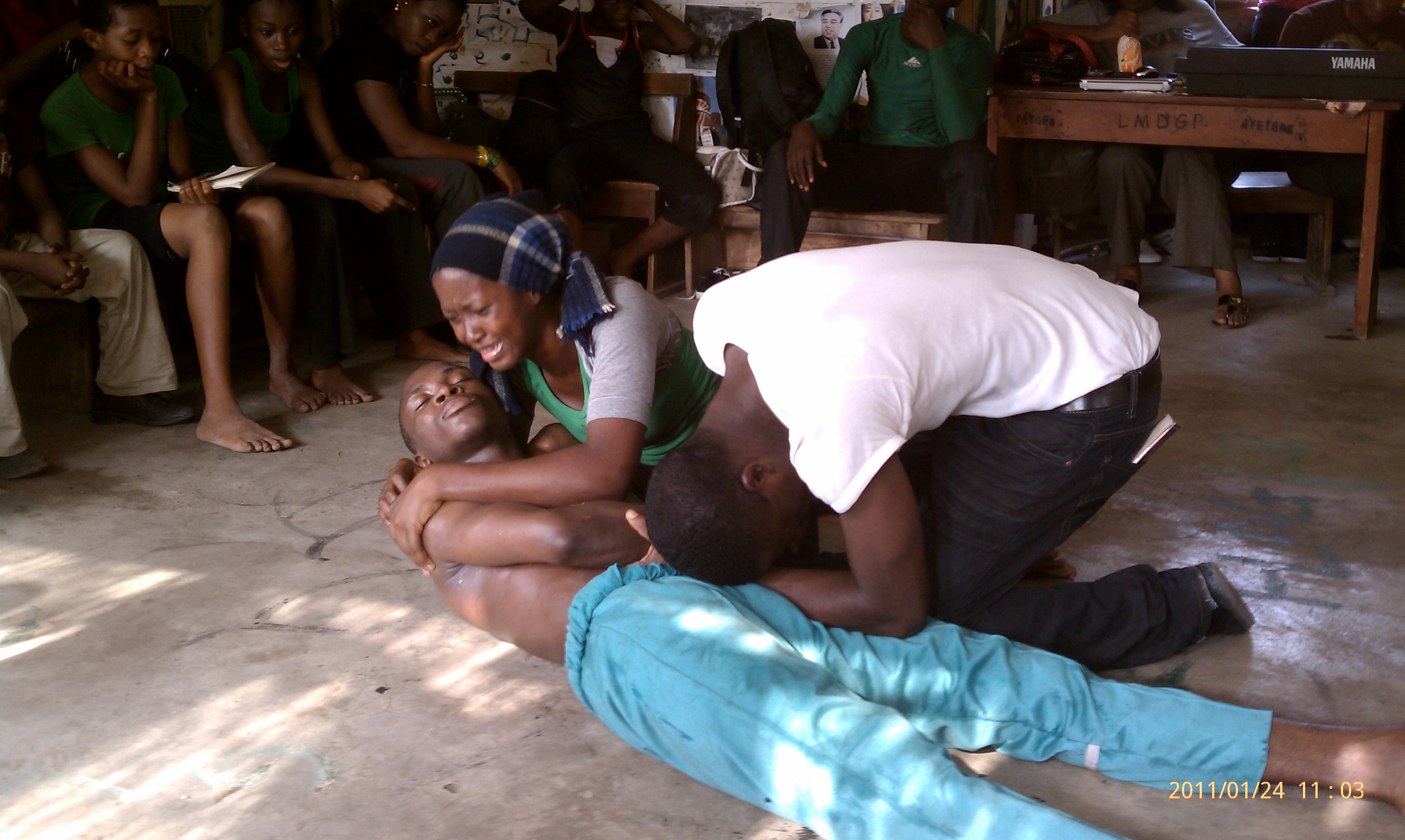 The Mother I Love So Much
The mother I love so much is a poem I wrote at the age of 10 while I was in middle school in New York in 1997. I cannot remember the exact circumstances that inspired me to write this poem but I have since come to believe that the nature of my disease and the corresponding care my parents showed me led to my recognition and appreciation of their efforts at a very early age as I wrote an equally loving poem about my father around the same time. While I say all this in retrospect, it is undoubtedly true that I love my parents, and for one reason or another, this appreciation manifested itself in my poems at the age of 10.
The performance of this poem was quite a heartwarming experience. Performed against the backdrop of a traditional Yoruba village scene of a mother folding her aso (clothes) and her child returning from school to help out, the poem was rounded out by a cultural significance not present in the circumstances of it's writing. Completed with Orikis (praise poetry) and a chorus of Yoruba song, the poem came to life in a way that struck deep into the fabric of Nigerian Culture.
We two co-authors - my mother and I, were played by Mr. Balogun Abdulwali and Ms. Agnes Gregory much to our satisfaction and I think a few people may have walked away with the idea that I wrote the Orikis as well - hopefully they bought the book and will soon find out that those additions were entirely due to the genius of Mr. William Ekpo and the cast & crew.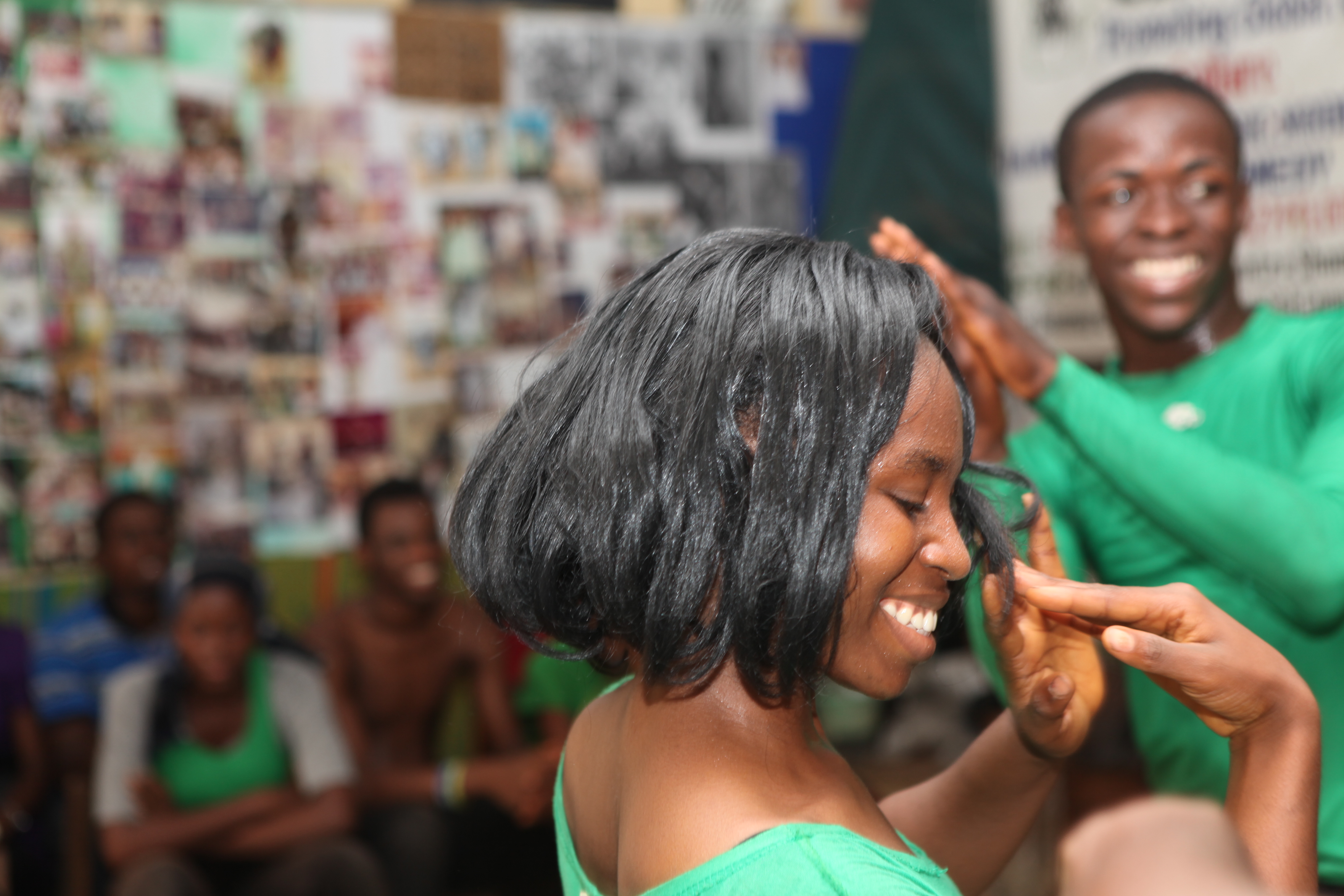 The Spoils of War
This was one of those few poems I wrote entirely from imagination and not from my life experiences. It is also one of the few that I did not write singlehandedly as I wrote it in conjunction with my cousin Akin Ogunsola who was also in attendance at the rehearsals.
Recited by Seun Ajayi in the aftermath of a war dance performed by the dancers of Theatre Centrik, Seun mourns the death of a comrade using the words of the poem. The poem was thus given both context and depth in its rendition for the stage. In fact it was so apt that Akin went so far as to call me a fraud - as he knew as I did that neither of us had really envisioned our words as deeply and profoundly as they came to sound when put in the physical context of the topic the poem addressed.
He still calls me a fraud even now, albeit in jest. But had you seen the rehearsals as we did, and helped me write the poem in my youth as he did, I bet you would say the same thing too. For the record though, I am not a fraud. I just happen to be more insightful than I often realise. 😀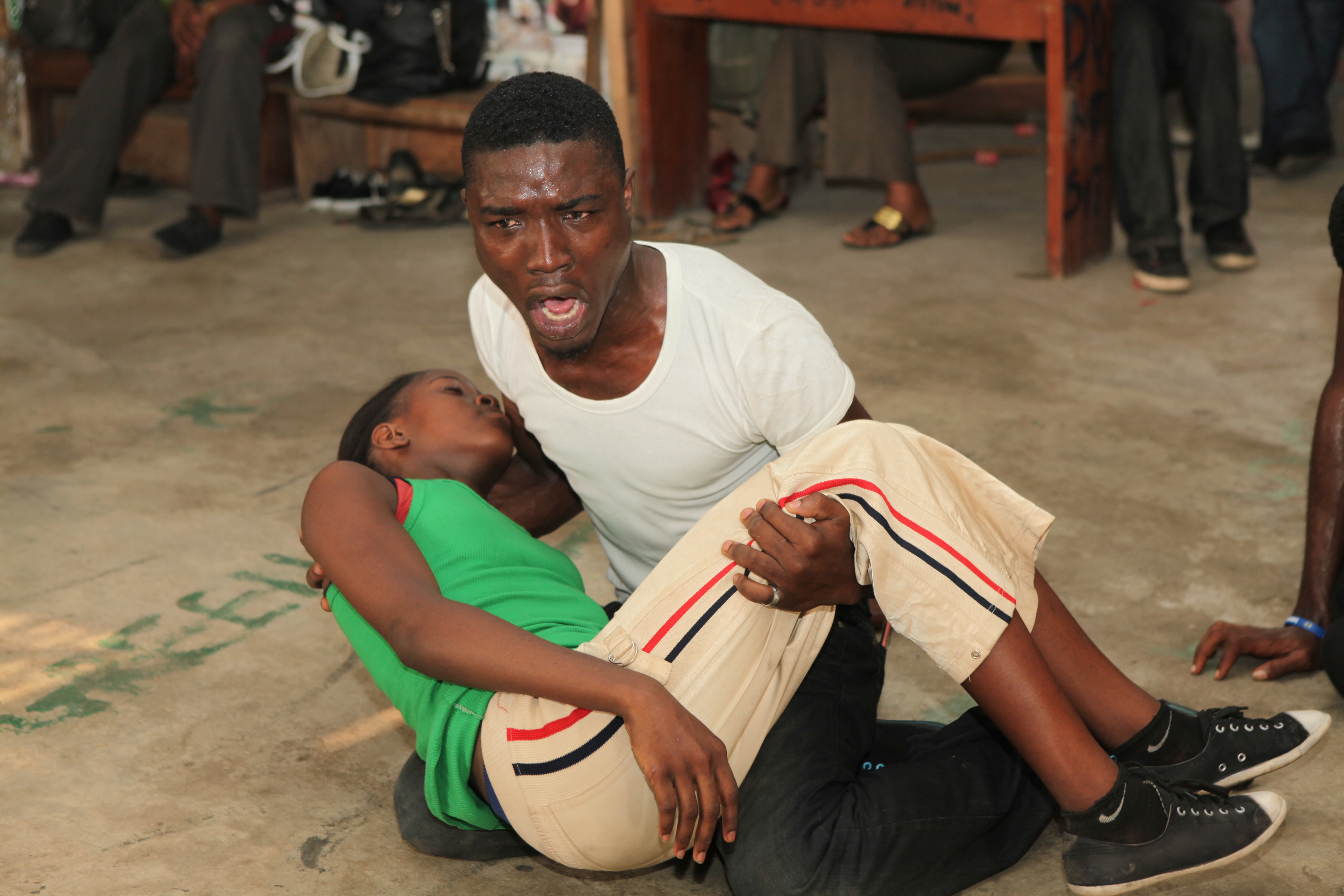 What is Wroong With You
This poem was my response to my very first encounter with racial discrimination. The poem itself gives an account of the conditions under which this occured and my more or less immediate emotional reactions to it. This happened in my 2nd year of university.
The poem was performed by Seun Kentebe who recited the poem like the narrative it was, adding inflections of anger, outrage, and disbelief, where appropriate and thus delivering the message of the poem to full effect.
I was later told by Mr. Seun Ajayi that this poem was one of his favourites and that he would have loved to perform it on stage. The audience also seemed to find this poem particularly humorous and the hall was often permeated by their sounds of laughter.