Treasure Island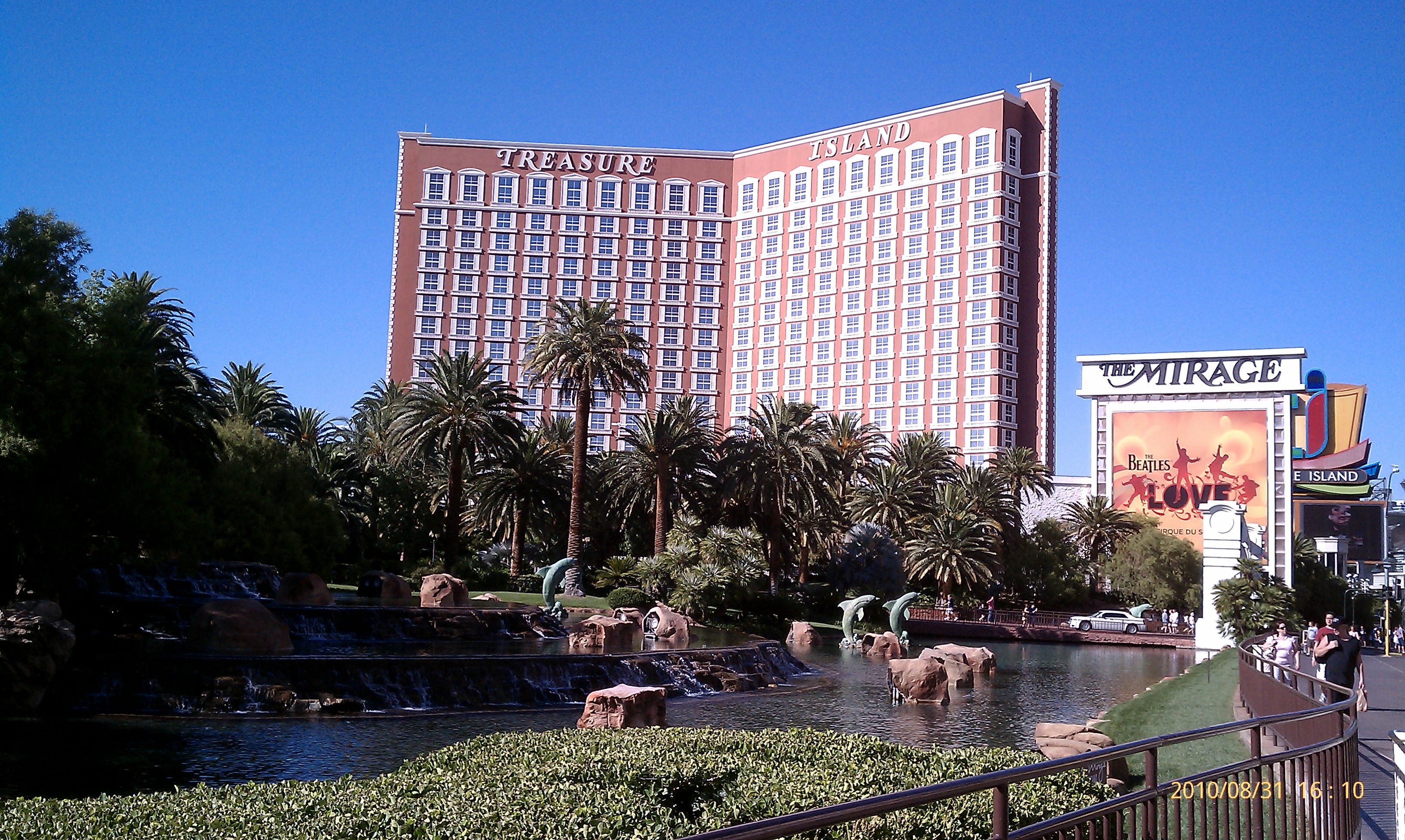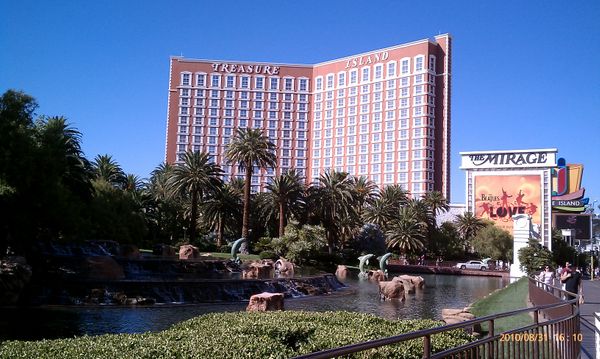 Our trip begins here: Treasure Island – Which like the building (pictured above) has very little in common with treasure other than its name...
Don't get me wrong. It is a very good hotel: there's quite a few good restaurants and bars within. A buffet, gift shops, several casino tables and slot machines, and… they do a little show 2 or 3 times a week on the pirate ship in front of the hotel.
That said, while it gets 4 stars as a hotel, it barely make 2 as a themed hotel. I say this in comparison to the other themed hotels we visited on this trip.
In its favour, it does provide a direct shuttle service to The Mirage: a proper themed hotel. Plus, you must keep in mind that my opinion may be skewed because I never got to explore the hotel as most of our time was spent going places.